GP France 17
Round TR4
Lourdes,

Lourdes
Trial
Round T5, Trial 2
GP Trial France
Lourdes
Takahisa Fujinami returns to the top of the podium two years after, with an overwhelming triumph, as teammate Bou had done yesterday. The reigning world champion takes a heavy fall, but comes back to snatch a spot on the rostrum. Toni Bou's brother-in-arms at Repsol Honda Team, Takahisa Fujinami today… read more.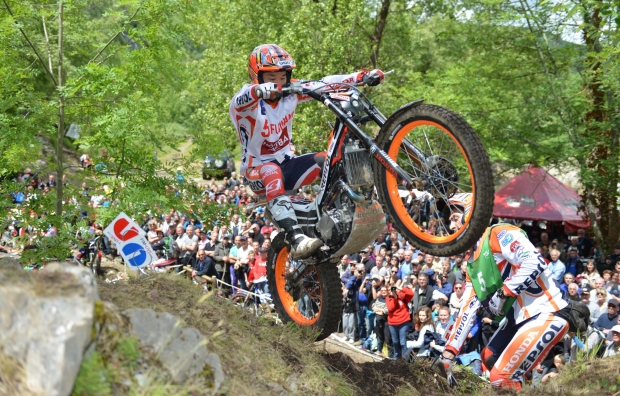 ---
Trial
Round T5, Trial 1
GP Trial France
Lourdes
Splendid result for Repsol Honda Team on the first day of the French Trial GP with Toni Bou and Takahisa Fujinami occupying the top two positions after a tough event. Six victories in a row for Bou, the seventh of the season. Toni Bou widens his advantage at the top… read more.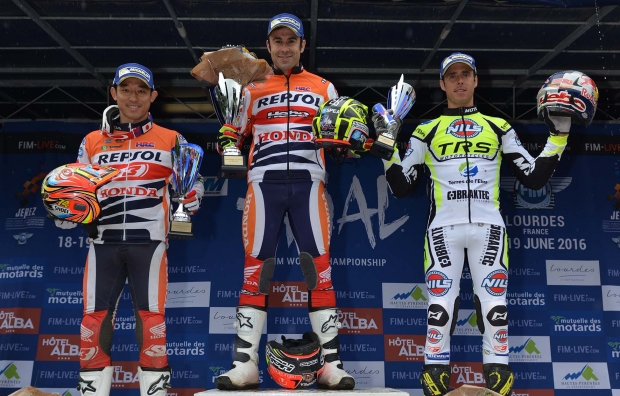 ---
Preview
Round T5, Preview 1
GP Trial France
Lourdes
After last week's successes in the Pyrenees, Repsol Honda Team trio Bou, Fujinami and Busto are back in action this weekend, this time on the other side of the mountain range, eager to gain results in the crucial French GP. The second half of the 2016 FIM Trial World Championship… read more.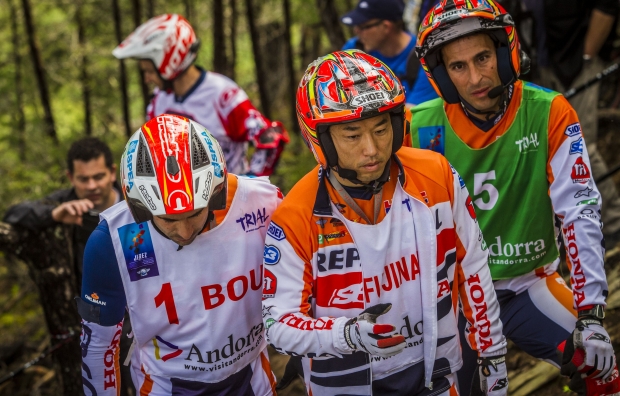 ---