Trial
Round T7, Trial 2
GP Trial Great Britain
Tong
The Repsol Honda Team rider scores a tenth win in the Trial World Championship as he nears another world title. Takahisa Fujinami remains in the third spot. The seventh GP of the trial calendar finished with yet another victory for Toni Bou who once again proved himself to be unreachable.… read more.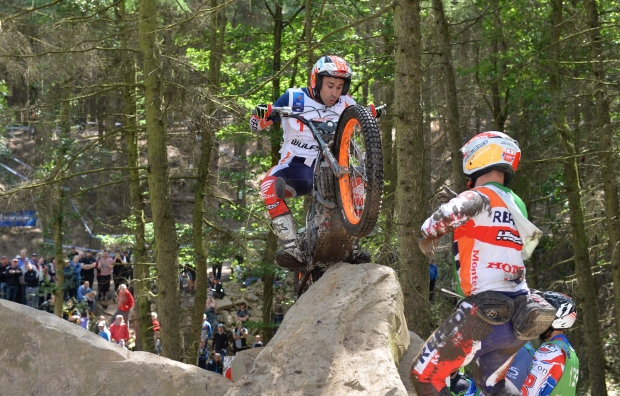 ---
Trial
Round T7, Trial 1
GP Trial Great Britain
Tong
A mighty Toni Bou, once again showing all the hallmarks of a champion, sealed victory in the British GP while Montesa took the manufacturer's prize reaching a tally of 200 triumphs. Toni Bou showed his true colours and impeccable style to win a complicated trial. Rain, on the eve of… read more.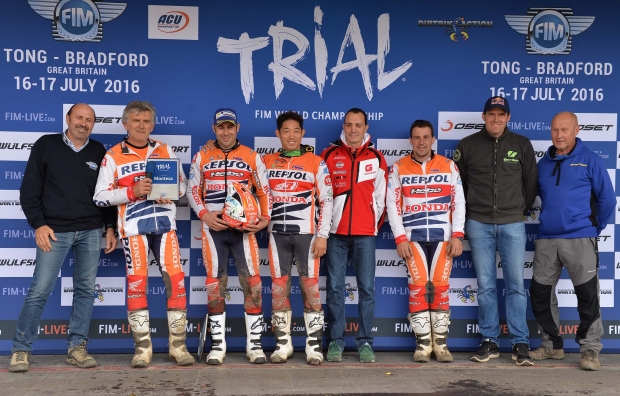 ---
Preview
Round T7, Preview 1
GP Trial Great Britain
Tong
Toni Bou, Takahisa Fujinami and Jaime Busto, the Repsol Honda Team factory trio, this weekend face a crunch test in the British Isles. A result in the seventh grand prix of the series could help to expedite a tenth championship outdoor title for Bou. Toni Bou of Repsol Honda Team,… read more.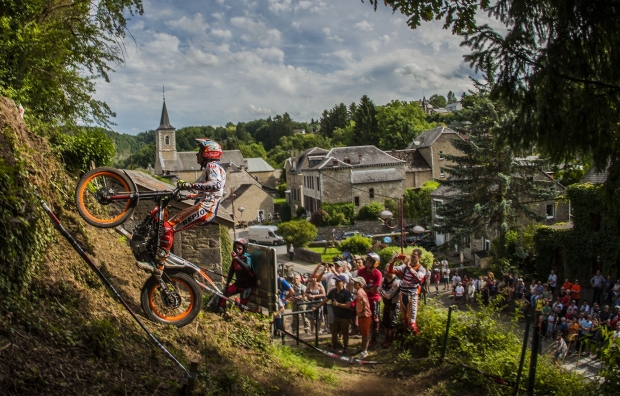 ---