X-Trial Barcelona
Round X2
Barcelona,

Barcelona
Location Information
Palau Sant Jordi, Passeig Olímpic, Barcelona, España - View in Google Maps
Trial
Round X2, Trial 1
X-Trial Barcelona
Barcelona
Repsol Honda Team rider Toni Bou got back on the winning trail in a thrilling Barcelona X-Trial, notching up a tenth triumph in the Catalonian capital. Fujinami missed out on the final by a single mark and Busto finished the day in eighth spot. The final podium photo shot in… read more.
---
Preview
Round X2, Preview 1
X-Trial Barcelona
Barcelona
Three riders from Repsol Honda Team will line up this weekend for the second round of the FIM X-Trial Championship at Barcelona's Palau Sant Jordi: the current world champion Toni Bou, Japanese stalwart Takahisa Fujinami and rookie Jaime Busto. Repsol Honda Team's Toni Bou will be looking to get his… read more.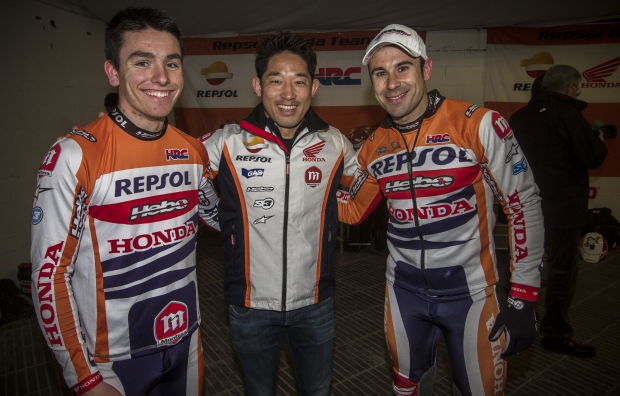 ---
Trial
Round X4
X-Trial of Spain
Barcelona
Normal service has been resumed in the Bou Show. The Repsol Honda rider returns to victory after a mighty performance in Barcelona. The triumph, in a highly-demanding final, puts yet more distance between the Honda ace and the nearest rival on the overall leaderboard. The fourth date of the FIM… read more.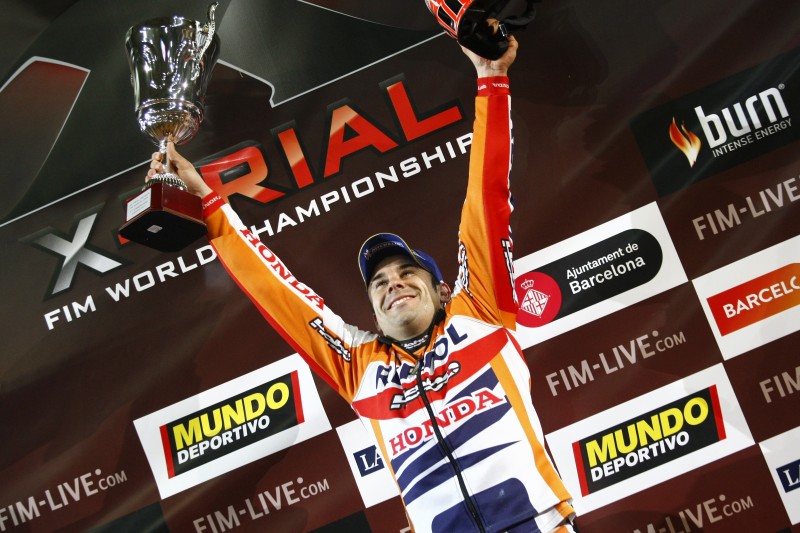 ---
Preview
Round X4
X-Trial of Spain
Barcelona
Barcelona's majestic Palau Sant Jordi hosts the fourth event of the 2015 FIM X-Trial World Championship, with overall leader Toni Bou and Repsol Honda Team eager to put on a display for the home crowd. Toni Bou comes to the FIM X-Trial World Championship this weekend determined to retake top-spot… read more.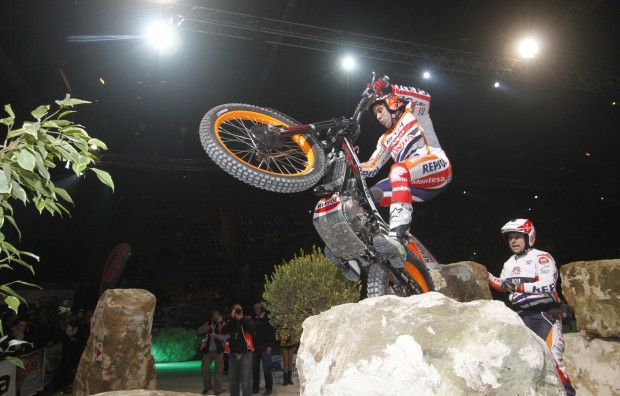 ---