TrialGP Italy
Round TGP 8
Pietramurata,

Pietramurata
Trial
Round TR8, Trial 1
GP Italy 17
Pietramurata
The Repsol Honda Team rider claimed victory in the final event of the FIM TrialGP World Championship season in Italy. Jaime Busto rounds off the world championship in third overall position. Rain this morning made for a tricky passage through some demanding sections, but Toni Bou, taking it all in… read more.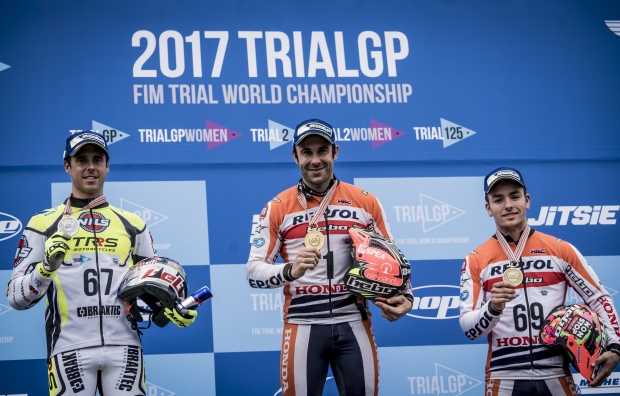 ---
Qualifying
Round TR8, Qualifying 1
GP Italy 17
Pietramurata
The Pietramurata Off Road Park today witnessed the final qualifying round of the 2017 TrialGP world championship season which concludes tomorrow. Repsol Honda Team rider Toni Bou once again took pole position. The world champion, the third rider to start qualifying, clocked 25.43 seconds on the stopwatch to become the… read more.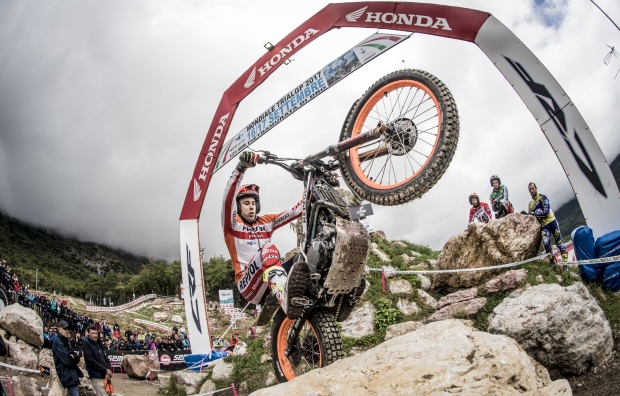 ---
Preview
Round TR8, Preview 1
GP Italy 17
Pietramurata
This weekend sees the close of the FIM TrialGP World Championship calendar in Italy. Toni Bou arrives as the newly-crowned world champion. Jaime Busto and Takahisa Fujinami, however, have yet to secure their final overall positions. After a recent spate of headlines in Repsol Honda Team's communications, Toni Bou, for… read more.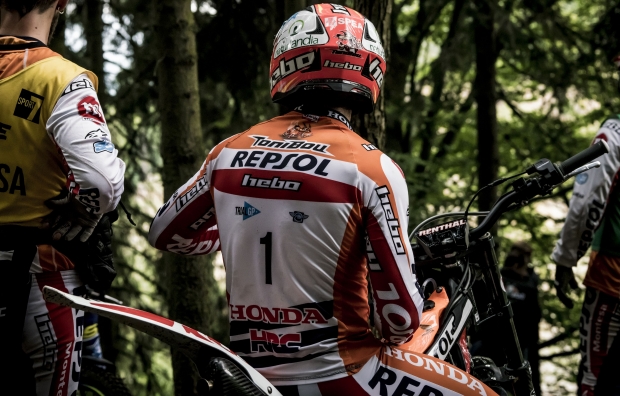 ---