Welcome to Repsol Honda Team – Trial
Preview
Round X2, Preview 1
X-Trial Barcelona
Barcelona
Three riders from Repsol Honda Team will line up this weekend for the second round of the FIM X-Trial Championship at Barcelona's Palau Sant Jordi: the current world champion Toni Bou, Japanese stalwart Takahisa Fujinami and rookie Jaime Busto. Repsol Honda Team's Toni Bou will be looking to get his… read more.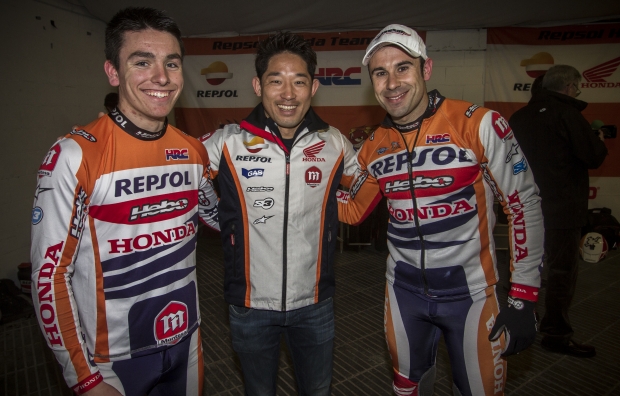 ---
Trial
Round X1, Trial 1
X-Trial Sheffield
Sheffield
Toni Bou, the Repsol Honda Team rider came away with a runner-up spot as the FIM X-Trial World Championship 2016 gets underway in Sheffield, UK. Takahisa Fujinami posted fifth place. In contrast to the opening days of recent indoor seasons, Toni Bou was, for once, unable clinch the top-spot as… read more.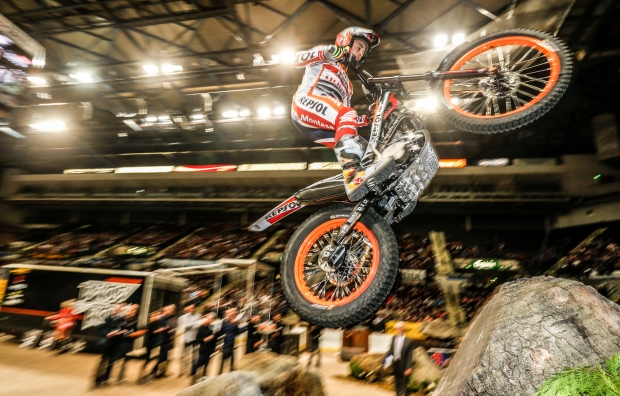 ---
Preview
Round X1, Preview 1
X-Trial Sheffield
Sheffield
Repsol Honda Team – the biggest winners over the last decade – get the new indoor season underway in Great Britain this weekend. Toni Bou, starting his bid for a tenth world championship title and Takahisa Fujinami, returning to the competition, will both represent Repsol Honda Team in this 2016… read more.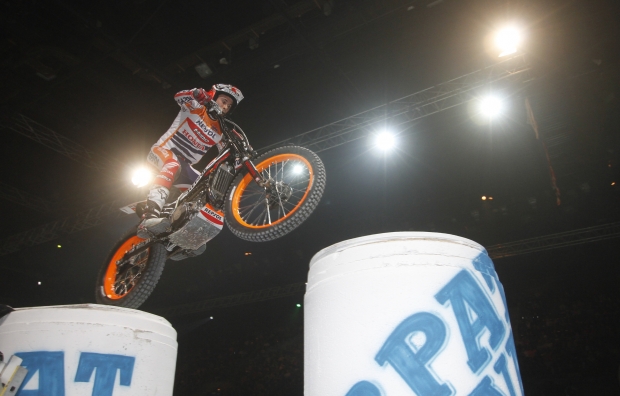 ---
The 2015 season turned out to be a great one for Toni Bou, rider of the Repsol Honda Team: astride the Montesa Cota 4RT, the Spanish ace rode to victory in every competition he entered. Toni Bou rewrites trial history yet again and adds to an already extraordinary honours list:… read more.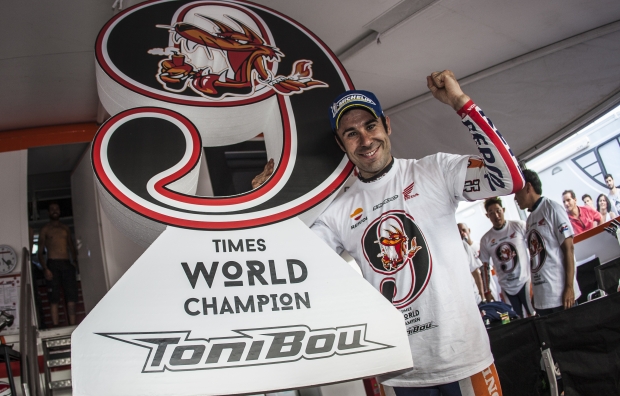 ---
Trial
Round E7, Trial 1
Trial de Cal Rosal
Cal Rosal
The final outcome of Spain Trial Championship 2015 has been excellent for the Repsol Honda Team: Toni Bou clinched his seventh national title and teammate Jaime Busto was the winner of the race. Sorry, the full report is only available in Spanish language clicking here.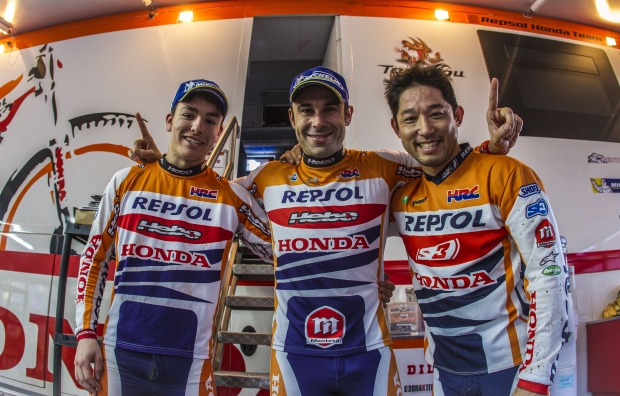 ---
Trial
Round E6, Trial 1
Trial de Baiona
Baiona
The Repsol Honda Team has achieved in the Trial of Baiona third win of the season in the Championship of Spain of Trial, which serves to again lead the local competition.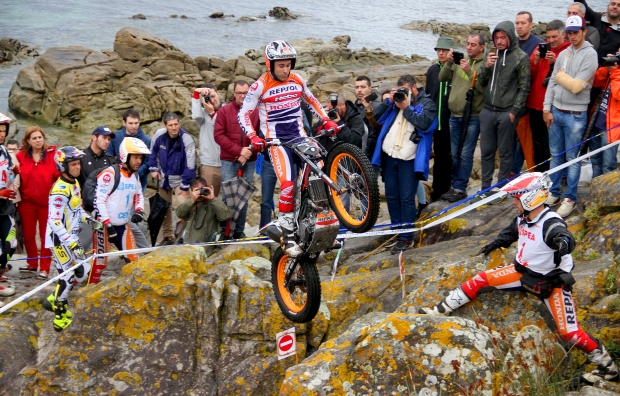 ---
Trial
Round E5, Trial 1
Trial de Candeleda
Candeleda
Toni Bou, Repsol Honda Team rider, took the victory in the fifth round of Spanish Trial Championship which was held on Sunday in the town of Candeleda, Avila. Jaime Busto finished the race in fifth place. -sorry. This report is available only in Spanish language-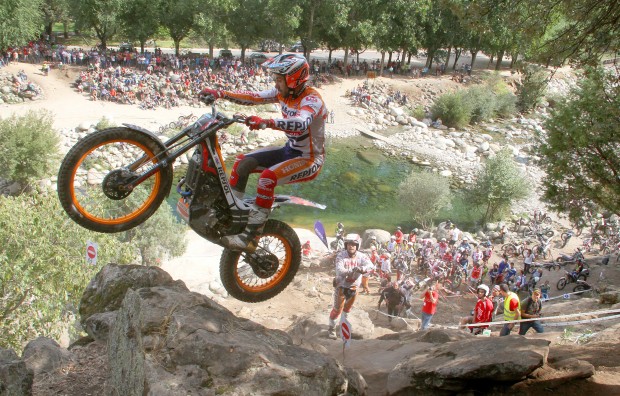 ---
Trial
Round T9, Trial 2
Trial of Spain
Teo
The curtain has closed on the 2015 FIM Trial World Championship in Teo, Galicia today with the eighteenth and final trial of the season. Toni Bou's world title will guarantee that the Repsol Honda Team go home satisfied with the season's performance. It was a day of showers, umbrellas and… read more.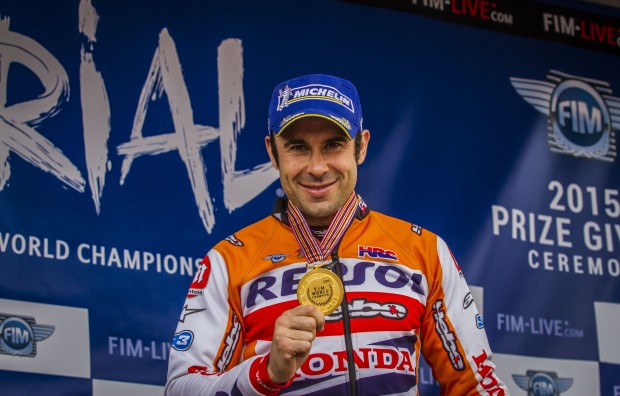 ---
Trial
Round T9, Trial 1
Trial of Spain
Teo
A rough day for Repsol Honda Team in the trial back on home soil. The Spanish GP first day finishes in Teo, with recently-crowned world champion Toni Bou in second place. Busto and Fujinami see their efforts compromised by physical issues. Toni Bou went into the season's final trial with… read more.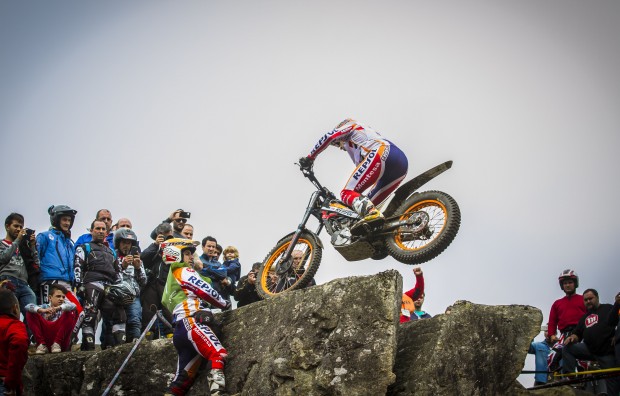 ---
Preview
Round T9, Preview 1
Trial of Spain
Teo
After sealing the world championship title last weekend in Portugal, Toni Bou and Repsol Honda Team return for the Spanish Trial GP, an event dominated by Bou since 2006. Toni Bou arrives back in Galicia as world champion, having clinched the title with one GP still to go in the… read more.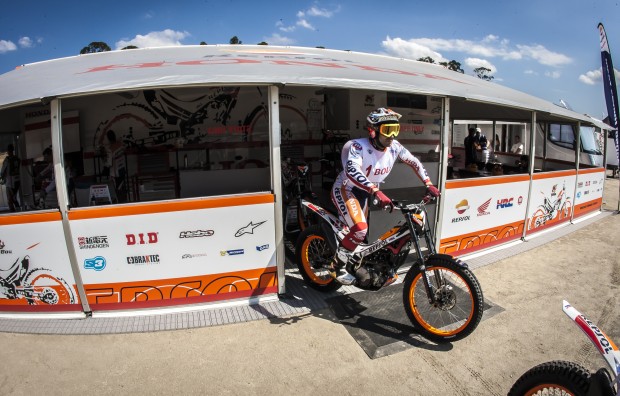 ---