Welcome to Repsol Honda Team – Trial
Trial
Round T1
Trial of Japan
Motegi
Toni Bou gets his world championship title defence underway in Japan with a hard-fought victory. Repsol Honda Team come away with noteworthy results; besides Bou, Fujinami and Busto also occupy top positions. Repsol Honda Team and Toni Bou have opened the FIM Trial World Championship with a bang at the… read more.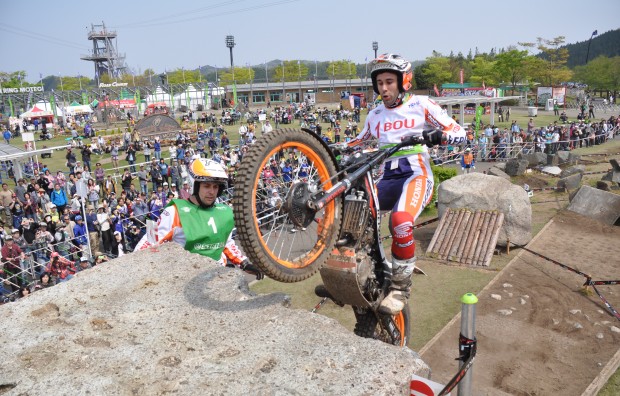 ---
Preview
Round T1
Trial of Japan
Motegi
The FIM Trial World Championship fires up this weekend at the Motegi circuit in Japan with three Repsol Honda Team riders keen to embark on what is set to be a hotly-disputed season. Repsol Honda Team adepts Toni Bou and Takahisa Fujinami line up alongside rookie Jaime Busto this weekend… read more.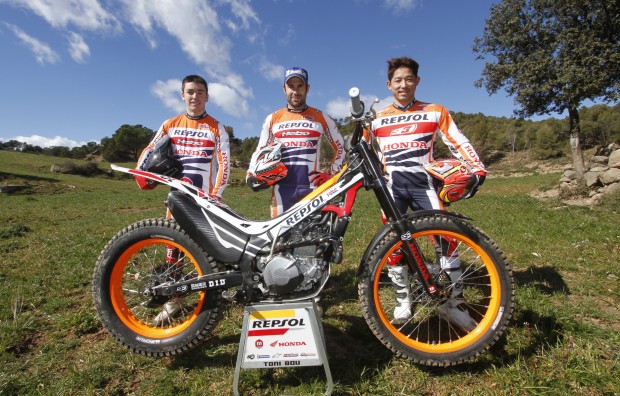 ---
Seventeen World Championship titles. Where did it all begin? Join Toni Bou as he takes us on a ride through his riding career, from trial bikes to the Dakar. This latest episode of A Life Behind the Bars opens the door on the psyches of Honda riders and what it… read more.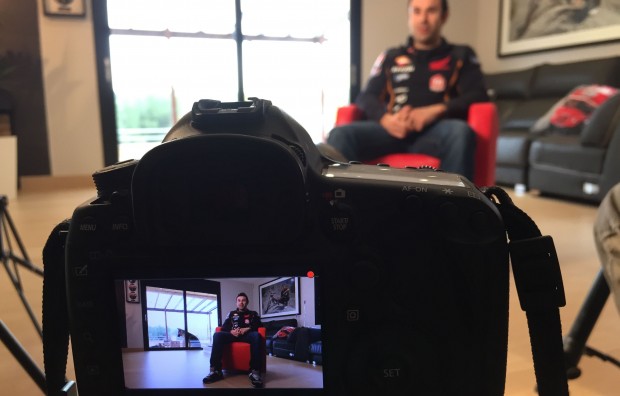 ---
News
Round T1
Trial of Japan
Motegi
April 14th marked the twentieth anniversary at the top-level of world championship trial for Takahisa Fujinami. After eighteen seasons featuring in the top five overall finishers, the well-loved Japanese Repsol Honda Team rider continues to cut it alongside trial's elite and now looks forward to starting another season with a… read more.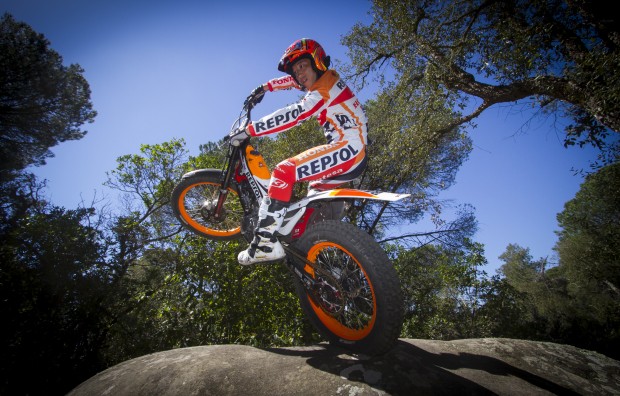 ---
Trial
Round E2
Trial de Lozoyuela
Lozoyuela
Very good result for the Repsol Honda Team in the second round of the Spanish Championship which took place today in Lozoyuela, Madrid. Toni Bou has returned to winning ways which also gives him the championship lead. Jaime Busto complete success for the Repsol Honda Team with an excellent third… read more.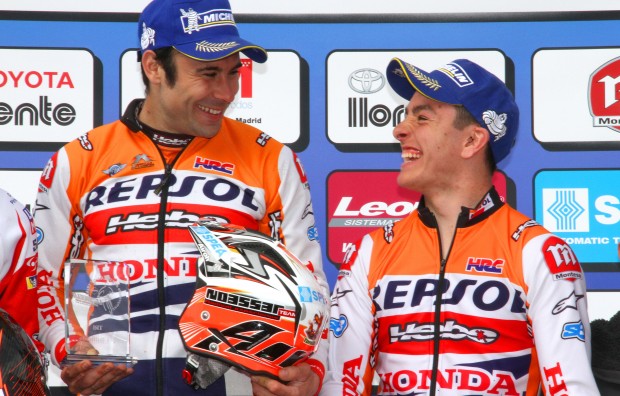 ---
A last day's great performance of the Basque rider of the Repsol Honda Team Jaime Busto on the Three Days of Trial Santigosa, in Spain, gives him the final victory in the popular event. Photos courtesy of: www.trialfotoblog.com
---
Trial
Round ESP1
Trial de Sant Joan
San Joan
Toni Bou has not had a good day in Mallorca, where he has made some mistakes and finished in third position. The rookie with the Repsol Honda Team, Jaime Busto, has suffered a sharp drop at the beginning of the race that has complicated the trial.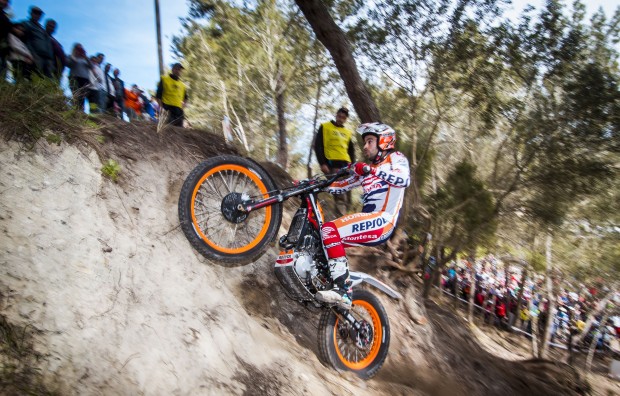 ---
Trial
Round X6
X-Trial of Oviedo
Oviedo
The 2015 FIM X-Trial World Championship concludes with a sixth and final race which sees Toni Bou take third on the podium in Oviedo, Spain. Just one week after being crowned 2015 X-Trial World Champion in Austria, Toni Bou arrived in Oviedo hoping to turn in one more masterful performance… read more.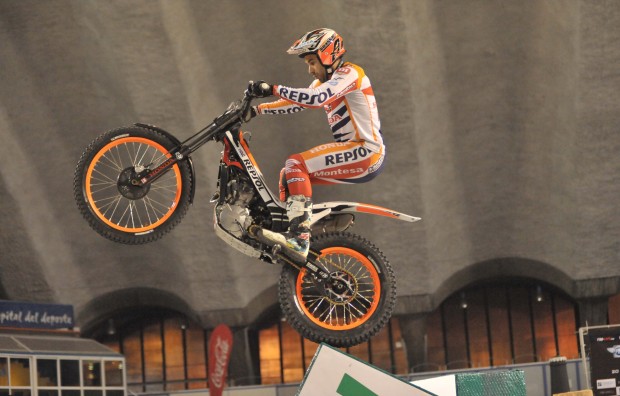 ---
Preview
Round X6
X-Trial of Oviedo
Oviedo
Toni Bou arrives at the final date of the 2015 FIM X-Trial World Championship with the world title already safely secured. The Repsol Honda Team maestro will be determined to round off the indoor season with a further triumph in Oviedo, this Friday, March 20. Asturias' Palacio de Deportes will… read more.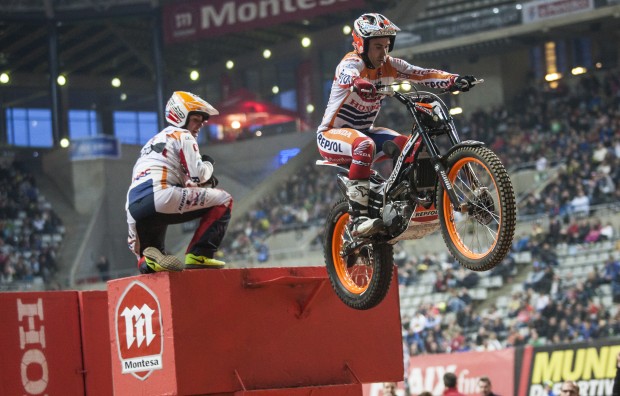 ---
Trial
Round X5
X-Trial of Austria
Wiener Neustadt
And he's done it again. With one event still to go next week, a dazzling Toni Bou mathematically seals overall victory in the 2015 FIM X-Trial World Championship. The Repsol Honda Team whiz thus extends an impeccable record to nine consecutive title wins. Toni Bou's trophy cabinet will need… read more.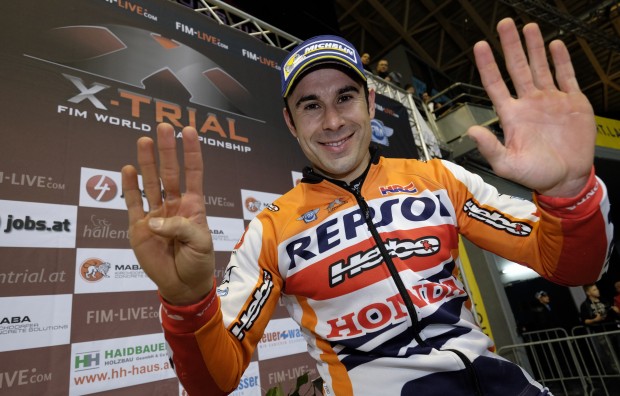 ---